underway : en cours
April 2018 - June 2018
duration: 30 days
location: Cité internationale des Artes, Paris
materials: anything found, abandoned, or left behind (ink, paint, screws, glass, eggs, paper, string, wood, towels, paper, bottles, pitcher, plastic, tiles, hooks, wire, honey, drop cloth, chalk, photographs), Archival photographs from The Kandinsky Library at Centre Pompidou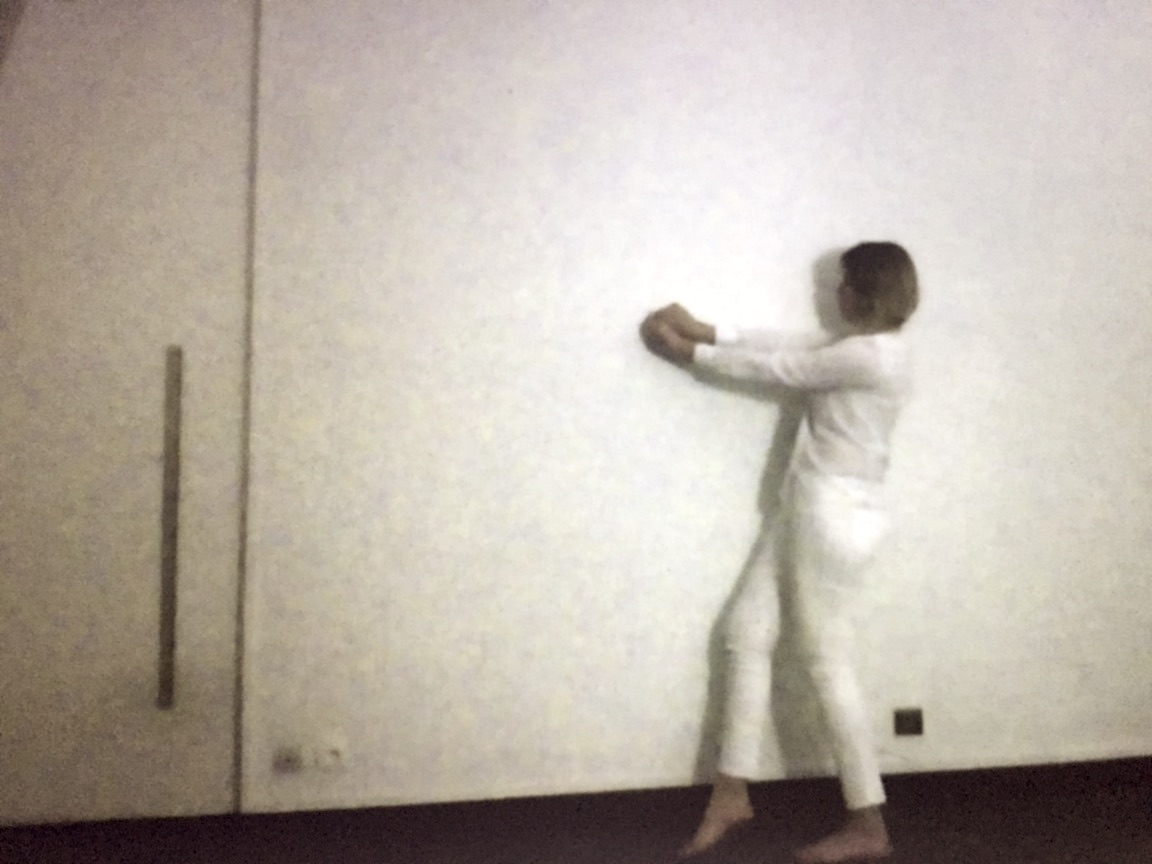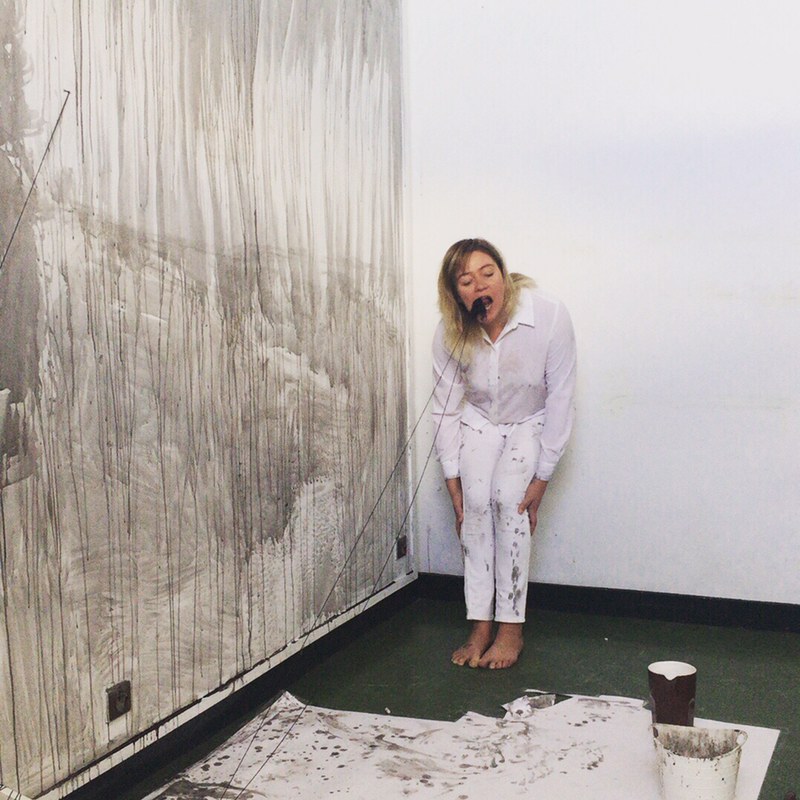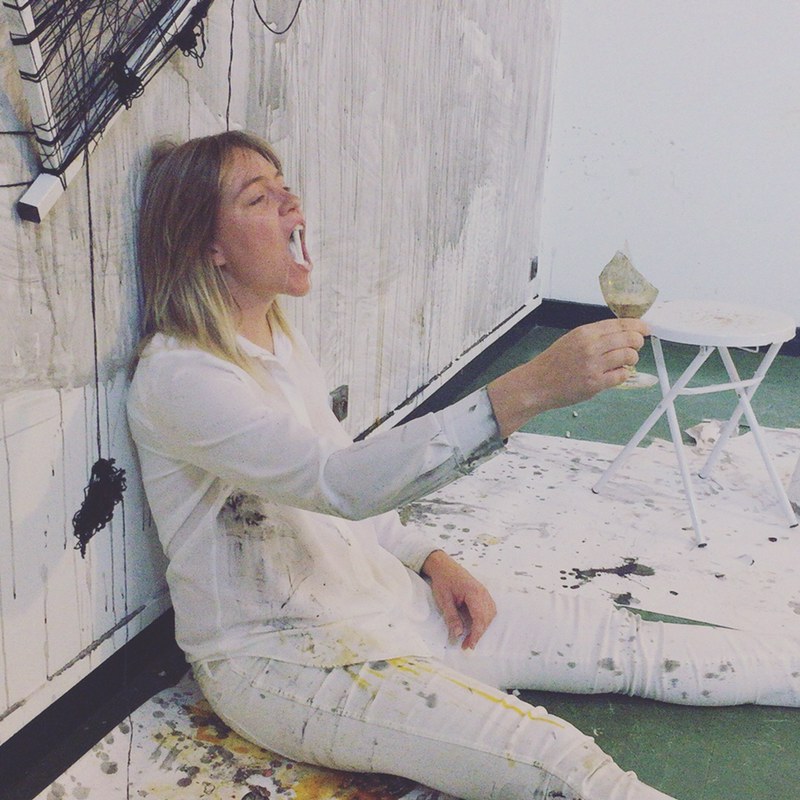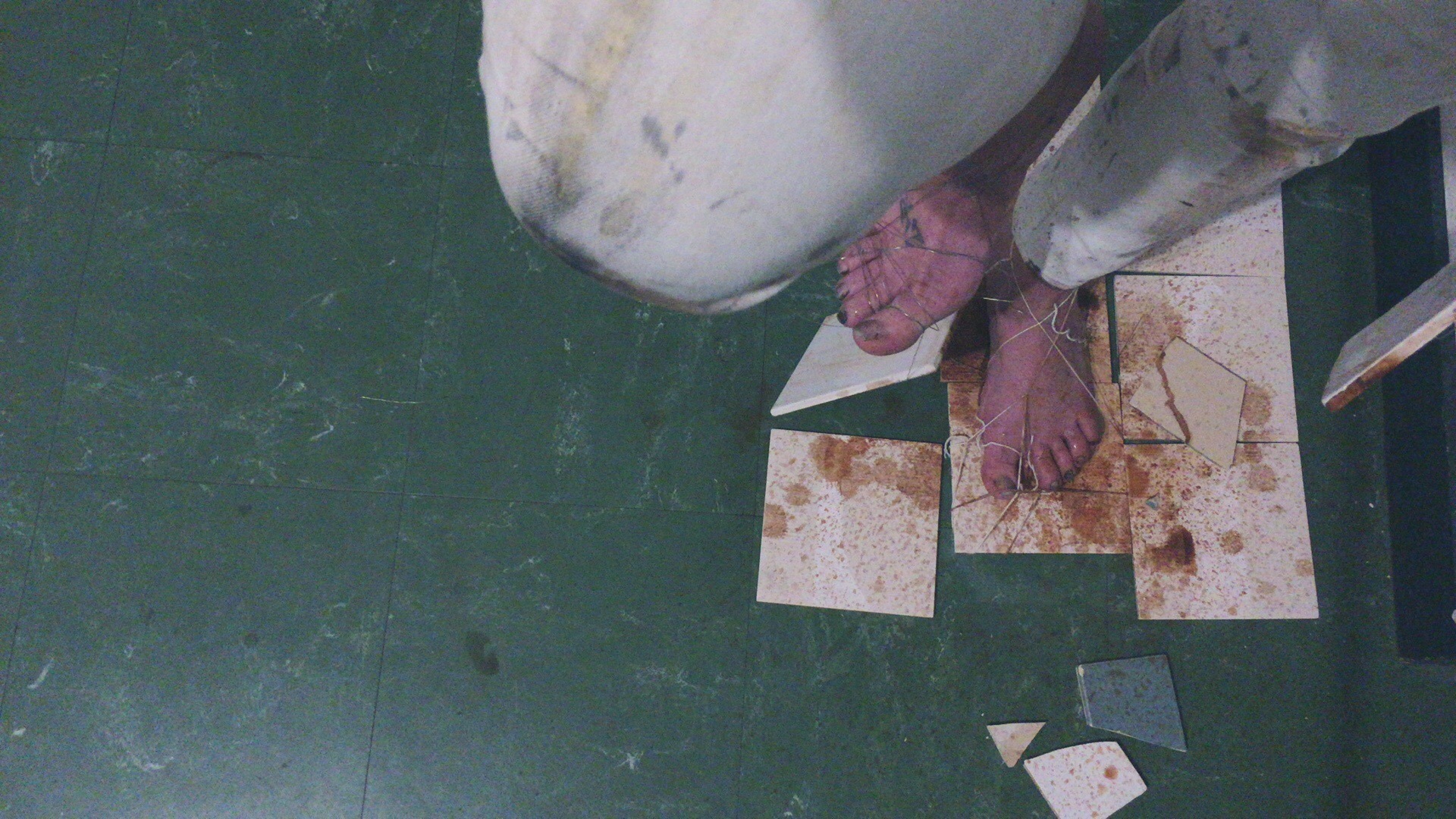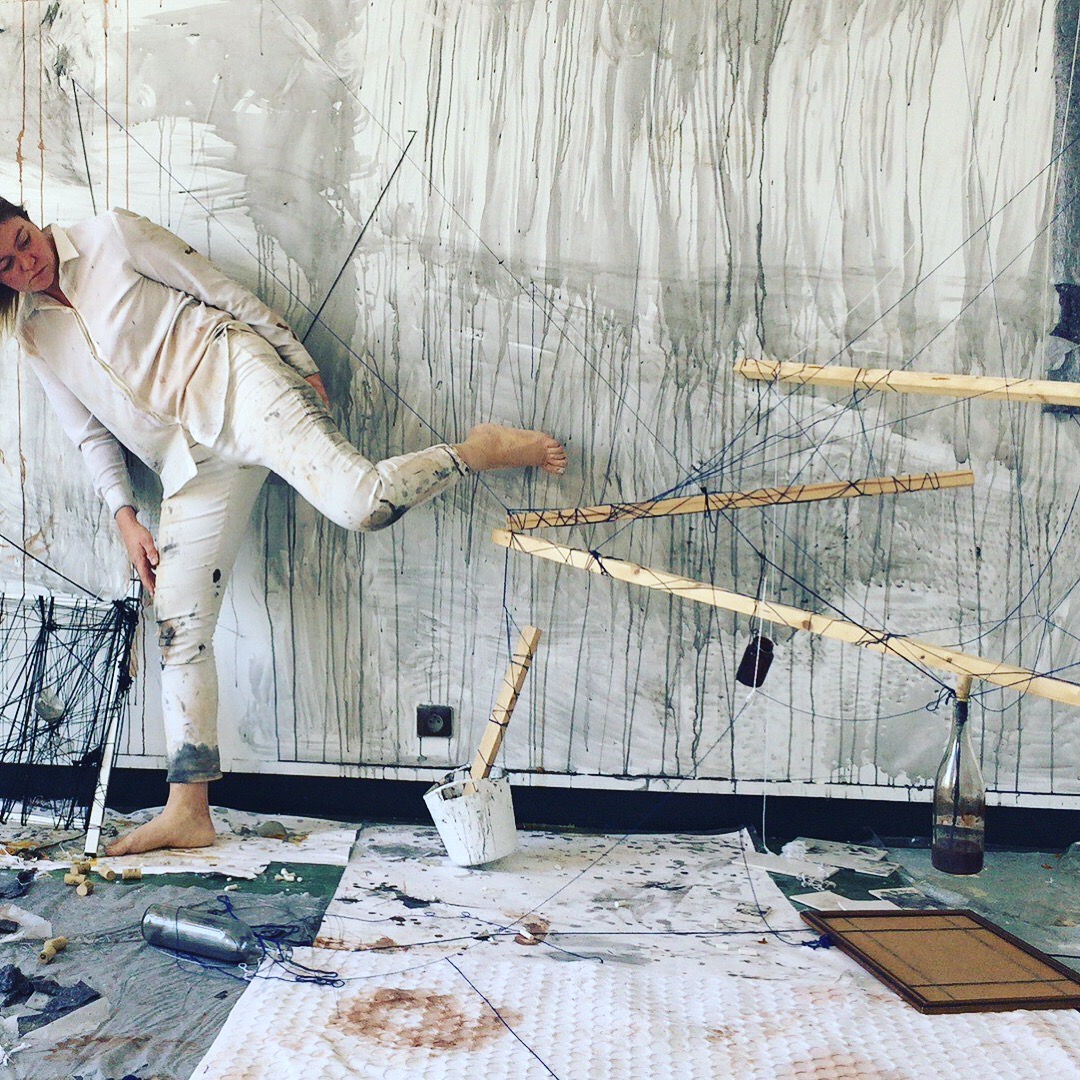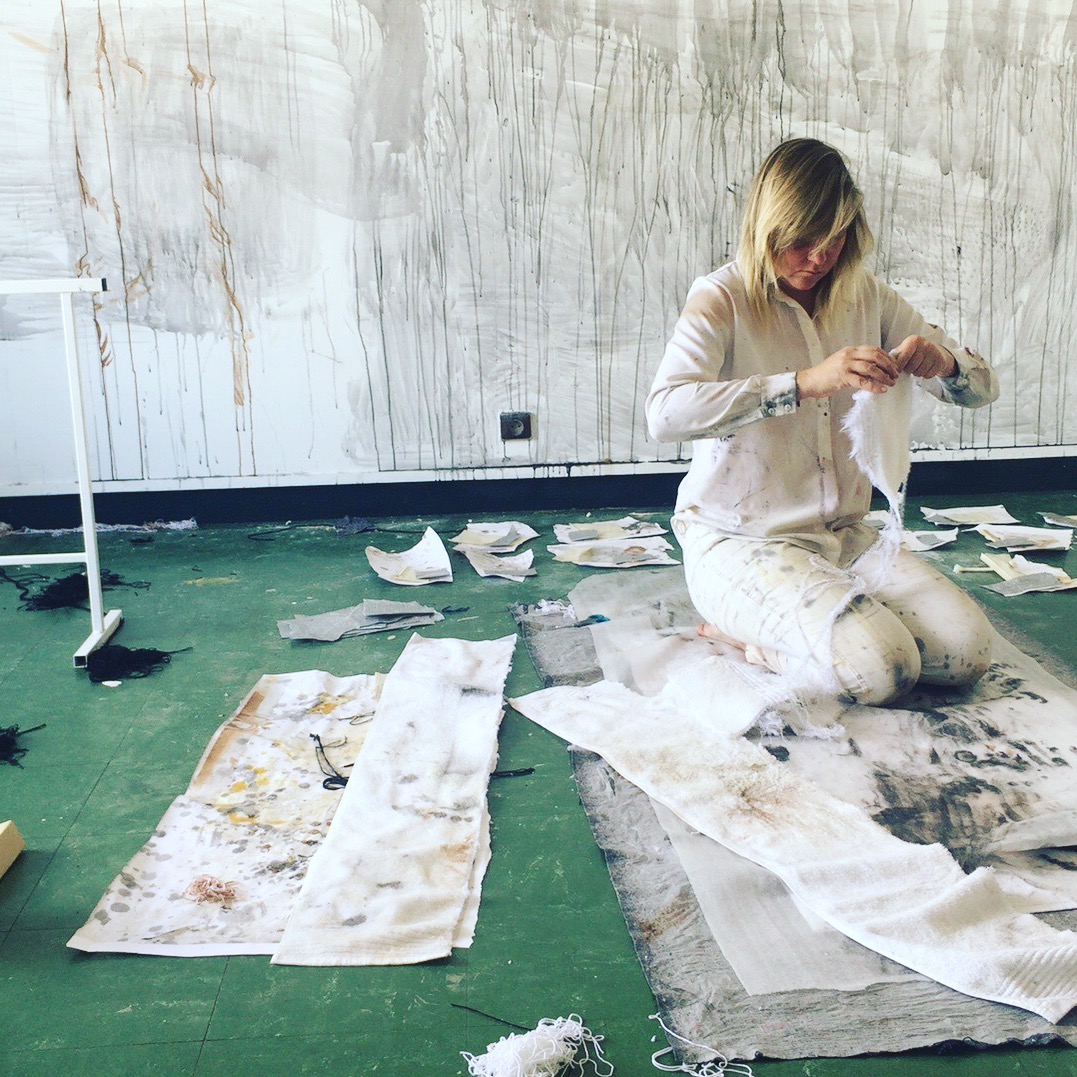 underway: en cours was a 30-day practice-based-research project that explored the space of the "atelier" as doubly a "studio" and "workshop." The daily praxis was generated from my research on the art corporel movement in France.
An embodied dialogue with art archives, underway: en cours confronts the labor of performance art and the gaps between research, praxis, and performance.
Also a mixed-media work, the archival materials from Centre Pompidou act in concert with the sequences of photographs and videos generated during the 30-days. Across this visual and material history, underway: en cours plays with the visibility of the female artist at work and the different institutional apparatuses that validate and erase her labor.
underway: en cours will be further explored and disseminated as part of "SYMBIONT: Articulating Artistic Research" at the University of Calgary in November 2018.